Theion Publishing has announced that they expect to open pre-orders for Sasha Chaitow's study of the life and art of Joséphin Péladan, which will eventually be followed by more volumes devoted to the subject.  Thelemites should dig that Crowley did spend significant time in Paris while the occult scene Peladan was a major player on ruled. One certainly sees echoes in the former's Rites of Eleusis in the multi media presentations Peladan was responsible for. The publisher says:
"With great joy we announce the forthcoming publication of Son of Prometheus by Sasha Chaitow. Based on her PhD thesis this ground-breaking in-depth study of the life and works of French esotericist Joséphin Péladan will precede her trilogy on Peladan's esoteric work and art to be released by Theion in the coming years.
"This book is the first scholarly study of the life and work of Joséphin Péladan that succeeds in placing it in the context of the history of Western Esotericism while also providing a clear roadmap to the entirety of Péladan's initiatory teachings and philosophy of the esoteric power of art. Responding to multiple cultural shifts in fin-de-siècle French society, Péladan authored over a hundred novels and monographs in an attempt to bring about the spiritual regeneration of society through mythopoetic art underpinned by esoteric thought.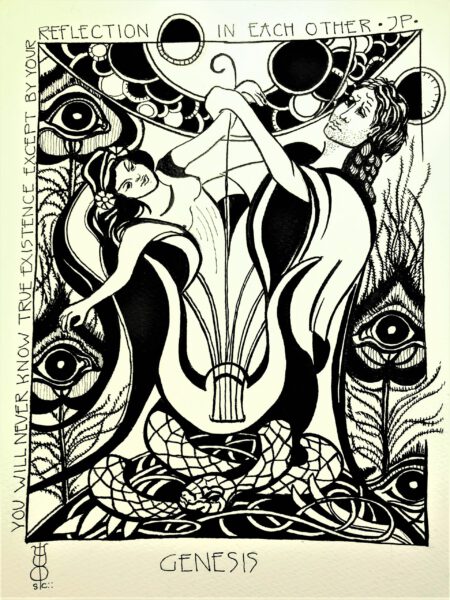 "Best remembered for organising the short-lived, though influential Salons de la Rose et Croix in the 1890s, that provided a focal point for Symbolist art and sought to unite the arts into a revival of initiatory drama, Péladan's enormous oeuvre of over a hundred books and several thousand articles, slipped into oblivion and has been overlooked ever since. Previous accounts highlight his eccentricity, or isolated elements of his work, but until now, none have explored the breadth of his work in its cultural context. Sasha Chaitow undertook to do this over the course of the last 12 years, and has produced a study that offers a solid biographical introduction which corrects long-standing misperceptions, followed by accessible but robust thematic presentations of the many facets of Péladan's work, including many unpublished translated excerpts of his work. He called himself a novelist, a playwright, a philosopher, an art critic, a savant and a zelator; he was all these and more, predicting in an unpublished autobiography that one day he would be the object of detailed study. After a century of oblivion, that day has come. His work is of undoubted interest to scholars, artists, and esoteric practitioners alike. Chaitow's approach is both interdisciplinary and reader-friendly, ensuring that Péladan's vision for changing society through art and authentic living is accessible to all.
"Illustrated by Chaitow herself, who undertook several artistic explorations of Péladan's work alongside her research, the book features forewords by Professors Per Faxneld and Christopher McIntosh, and is endorsed by Professor Christopher Partridge."
Pre-order: https://theionpublishing.com/son-of-prometheus/.