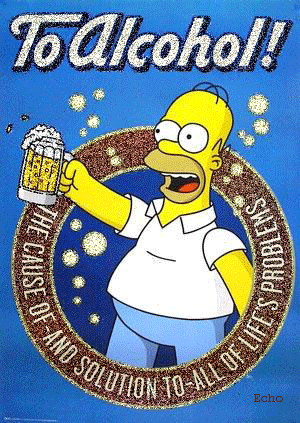 No, really. Sex won't cure everything. Heck, it might be the cause of some problems. It's almost like a Homer Simpson meme. She Knows tells us:
"Sex can be a tremendous resource for managing emotions, coping with stress, reducing heart rate, regulating breathing, grounding yourself in the present and connecting with others," says therapist Angie Gunn, clinical social worker/therapist and sexuality expert at Talkspace. "Sex can also be a resource for more complex challenges like relationship conflict, boredom or feeling distress in your life."
Are you feeling bored in your relationship?
Have you been bickering a lot?
Suffering from PMS?
Dealing with insomnia?
Struggling with body image?
Stressed at work?
Life sucks in general?
Time to get it on.
She Knows: 7 Sex Moves That Help Solve (Almost) Any Problem.
Man has the right to love as he will. Many Thelemites are sex magicians. Your brave author tries to help.
P.S. Don't combine excessive alcohol and sex. That rarely goes well and can often defeat the purpose.